Hydraulics
From Kustomrama
The First Hydraulic Lifted Cars
In 1957 a law was past by Gov. Brown against lowered cars in California. The law, named the California Vehicle Code 24008, which wasn't enforced until 1958, outlawed any car having any part of the car lower than the bottom of its wheel rim. Having the lowest car in Rialto, California, Ron Aguirre was constantly bugged by a cop named Lester Groves. Lester made it his #1 priority to give Ron tickets for being too low with his Corvette. This really bugged Ron, so after visiting a friends body shop seeing a bodyman pushing a dent out with a hydraullic Port-A-Power tool, Ron started to think. He looked at the ram and instantly got the idea to put this unit between the spring and frame to lift his car. Ron explained the idea to his dad Louie, who was a welder by trade. Louie started to make the cups Ron had designed to hold the rams. Ron had hoses made that would extend into the car, and he set the hand pump on the hump between the seats. Within three months after Ron had bought the car, he had installed the first of what was to be many versions of a hydraulic system in the car. Ron's Corvette would later evolve into a bubble top show car that gained national recognition as the X-Sonic. The X-Sonic was toured all over the United States, and it became known as the first car ever having hydraulic lifts to control the ground clearance. About the same time, and maybe even before Ron installed hydraulics on his Corvette, a Long Beach kid named Jim Logue installed hydraulics on his radically customized 1954 Ford as well. Wether or not Jim's car was fit wit hydraulic lifts before the X-Sonic is an ongoing discussion. Ron claimed that he had lifts from a Port-A-Power tool installed on the X-Sonic at least by October 1958. We know that Jim's Ford had lifts installed when it was featured in Custom Cars February 1959. According to Jim, the photo shoot for that story took place September 30 of 1958, the day before his birthday. Jim can't remember exactly when he went over to Palleys to buy the hydraulics, but he claims that it was late in 1957 or early in 1958. He had all of the original receipts from Palleys and from building the car, but these were unfortunately lost in a divorce.[1] While Ron's Corvette incorporated lifts to raise and lower the front suspension, Jim's Ford was fit with lifts on all four corners. Jim did also use hydraulic lifts to raise and lower the hood on his car.
In the early 1960s Utah passed a law against altered suspension. The law pretty much killed the custom scene in Utah, so Salt Lake City custom enthusiast Gordy Brown decided to pack his belongings and move to San Fernando in Southern California. In San Fernando, Gordy opened up a custom body shop named House of Customs. The first car Gordy built after moving to California was a 1963 Ford Thunderbird. After the car was finished, Gordy got a ticket for being too low, so he decided to instal hydraulic lifts on it around 1963/1964. The Thunderbird was Gordy's first hydraulic job, and most of the parts were purchased at Palley's in Los Angeles. The systems were 24 volt, and the fitting ends on the cylinders and pumps were AN Thread, a US Military spec which made making and connecting lines challenging, as in those days fittings and adapters were harder to find. Most people installing lifts in the 1960s used the lifts to lower the car as well as lifting it. Gordy was doing an old fashioned lowering job so the car had a good ride. The lifts were then used to raise the car up. As Gordy was using a great deal more of the spring in his systems, he had to create a cup for the longer spring. His mounting systems were also different as he used a plate welded to the hydraulic cylinder instead of a loose doughnut for the cylinder to push up against. Gordy also had an aluminum plug machined to fit inside the cylinder so that when the mounting plate was welded to the cylinder the plug would hold the cylinder true to shape and also work as a heat sink. Also being aluminum, the plug would not stick/weld to the inside of the cylinder, and it was easy to remove after the plate was welded to the cylinder. Gordy was making all lines for the system in Stainless Steel, and not rubber as others were using. His systems worked either the front or the rear of the car independently, and it had a Restrictor in the lines to keep the fluid from moving from one side to the other when turning with the lifts partially extended. All of Gordy's lifts were set up to sit no lower than 1 1/2 to 2 inches off the ground, as a safety factor in case a cylinder or line failed the car would still be driveable and not hit the ground. In 2014 Gordy told Kustomrama that his system were made for comfort, and did not slam up or down.[2]
Hydraulic Lifted Cars
Ed Roth's Mysterion
Pete Limpert's 1936 Ford Tudor Sedan
Ken McGoldrick's 1939 Chevrolet Coupe
Roger Squires' 1947 Chevrolet Fleetline - Pastime
Jim Logue's 1954 Ford Convertible
Roy Abendroth's 1955 Buick Century - The BuSonic
Ron Aguirre's 1956 Chevrolet Corvette - The X-Sonic
Red Pierce's 1957 Oldsmobile
Joe Hurst's 1958 Chevrolet Impala
Andrew "Drew" Jackson's 1959 Chevrolet Impala - "Five Line"
Tats Gotanda's 1959 Chevrolet Impala - The Buddah Buggy
Mark Jorgenson's 1960 Chevrolet Impala
Mike Perello's 1960 Ford Starliner
Richard Mikami's 1961 Chevrolet Impala - The Ant Killer
Carl Darling's 1961 Ford Starliner
Sandy Gordon's 1961 Pontiac Bonnveille Convertible
Mike Smith's 1962 Chevrolet Impala
Tom Chafin's 1963 Buick Riviera
Gordy Brown's 1963 Ford Thunderbird
Jim Boyd's 1963 Ford
Richard Zocchi's 1964 Buick Wildcat
Allen Duke's 1964 Chevrolet Impala SS - Bloody Mary
Howard Gribble's 1964 Chevrolet Impala - Bloody Mary II
Mike Smith's 1965 Buick Riviera - Lemon Drop
Alexander Ruelas' 1965 Chevrolet Impala
Bob Huffman's 1965 Chevrolet Impala
Jim Arkin's 1965 Chevrolet Impala
Milton Mills' 1965 Chevrolet Impala
Steve Arnold's 1965 Chevrolet Malibu
Nick Hoogoian's 1965 Chevrolet Malibu
Howard Gribble's 1966 Buick Riviera
Lil John's 1966 Chevrolet Caprice
Howard Gribble's 1967 Chevrolet Impala

People and Shops Installing Hydraulic Lifts
Dennis "Red" Pierce
Dick & Ron's Custom
House of Customs

References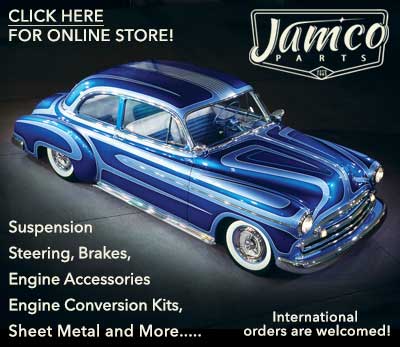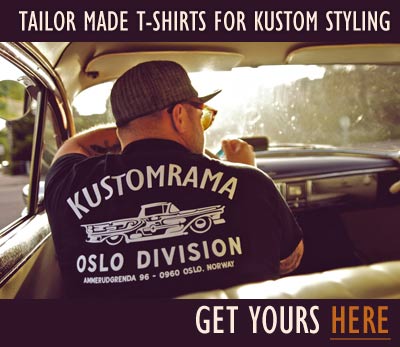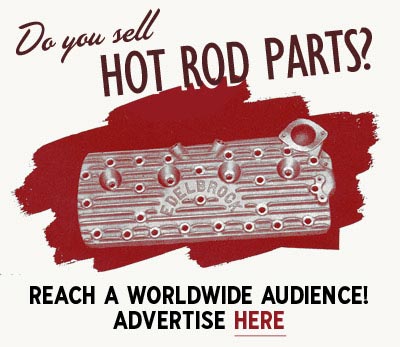 Did You Enjoy This Article?
Kustomrama is an online encyclopedia dedicated to traditional hot rod and custom cars. Our mission is to protect, preserve and share traditional hot rod custom car history from all over the world.
Help Us Make This Article Better
If you have additional information, photos, feedback or corrections about Hydraulics, please get in touch with Kustomrama at: mail@kustomrama.com.