Andy Lodi
From Kustomrama

Andy Lodi was born in Venezuela, South America in the mid 1950s. His father was Italian, and his mother German. In the early 1960s Andy and his family made their way across the Caribbean Sea to Florida. From Florida they went west, and they settled down in Altadena, California one year later.[1]

As a kid, Andy grew a passion for anything automobile. Louis Rank, a retired mechanic, was a neighbor to the Lodi family. Mr. Rank would let Andy hang out when he was working on his 1933 and 1954 Chevrolets. Andy listened, remembered an followed Mr. Rank's words, especially taking notice to the following: "If you are going to do a job, do it right; and do it right the first time. Use only the best parts, only the best tools and keep everything meticulously clean". As a teen the focus turned into the customized automobiles he saw in the little pages. The interest grew into fascination, and it was especially 1955 and 1956 Chevrolets that caught Andy's attention. Andy liked low cars, and he was very interested in the methods used in lowering automobiles.

In junior high, Andy was first exposed to a hydraulic lifted car. The year was 1968, and Andy saw Gordy of Altadena as he was lifting the rear of his Monza to avoid a curb. He put his car in drive and left without a scrape on his bumper. No damaged parts were left behind. No black or white marked up curbs were left behind.

Andy's first car was a green and white 1955 Chevrolet Bel Air 2-dr hardtop with 54,000 miles and original paint and interior. The owned told Andy he could borrow the car for two weeks, and come back and pay him if he liked the car. If he didn't like it, he was free to return it. It didn't take long before Andy cashed the man out for $125. A childhood dream was realized. After six months of saving, Andy purchased a set of chrome reversed wheels with baby moon hubcaps at Newhouse Speed and Custom. The rims were wrapped in a new set of tires and Mickies. It was now time to lower the car. A couple of leaf springs were removed before 4 inch lowering blocks were installed to make the distance from the rear bumper to the ground shorter. Up front Andy cut the coils. Andy had other visions for the car as well, such as frenching in 1956 Packard taillights in the rear. As he could not afford the approximate 300 dollar pr side price tag that Barris Kustoms and Bill Hines wanted for the job, he settled for a set of Lee Custom Taillights from Newhouse and an 8-track player under the dash.

In 1971, while attending Foothill Continuation High School andy met a kid named Harry. Harry drove a silver blue 1958 Chevrolet on Rockets that sported a diamond tuck metal flake interior. This particular make and model soon had Andy's attention. The way the car was styled, and the way the car looked on custom wheels really appealed to Andy. Harry would make some extra pocket change with the car, charging a quarter to raise the Impala off the ground and lay it right back down. Raising and dragging the '58 took a toll on the frame, and Andy, who was handy with the welder arc, welded the cracks regularly in the school's auto shop. Trough Harry, Andy met Charlie Salazar, another 1958 Chevrolet Impala Low Rider. Known as "King of the Streets", Charlie was no stranger to a hop, and he was no stranger to winning. Trough his friends, Andy gained immeasurable experiences working on suspensions. He also developed a special love for the Chevrolet Impala.

Andy loved his 1955 Chevrolet, but it didn't take long before he was the owner of an all original 283 small block equipped white on green 1958 Chevrolet Impala. Andy paid $65 for the pristine car in 1971. He brought it home, tuned it up and mounted a set of Rockets with a set of 600x14 recaps. Not pleased with the look of the wheels, and how the white walls looked, Andy decided to ditch them for a set of Cragars with 500x14 tires. The drums on the car were painted in green Candy to match the interior. When it was finally time to cut the Impala and install lifts, Andy had Mr. Rank's word of wisdom in mind. Palley's Airborne and Earl's were places Andy regularly visited to purchase the parts he needed. The parts Andy needed to lift the rear of the Impala were bought from Palley's, the premier hydraulic surplus facility in the business. Andy was a "three switch man", so he installed Adel dumps, two Pesco Rooster pumps, six Delco batteries, 36 volts per pump, with 1955 Chevrolet battery hold downs, an oxygen tank with Dextron transmission fluid, six-inch one-o-ring steels in the front, eight inch one-o-rings steels in the rear, cups and donuts machined by Andy, tabbed up the front and welded Ski on the cross member. With an investment of about $150 into the '58, Andy was scraping up the pavement with front-back and pancake action. According to Andy, if you were not dragging the fram when you pulled up on someon, everybody was talking about you. The talking did not include words of encouragement, it was simple "If you didn't lay frame you weren't low riding".

Andy never let anyone work on his car. He always did everything himself. There were no books or magazines back then to teach you about hydraulics, it was all trial and error. One day, Andy got a bright idea while helping his dad hang up a house door. Andy's dad used a hole-saw for wood to cut the opening for the door knob. Andy did his research and found out they made hole-saw for metal. No more hacking up the metal with a torch. Andy's '58 was the first car to receive perfect holes with the new found technique. After seeing how clean the cut outs were, Andy and the guys spent a lot of time helping to lift other peoples cars and showing them how to do the cut outs themselves. Trial and error also led Andy into experimenting with different set-up configurations. Andy discovered it was "not rocket science" and a proper formula included a Pesco Rooster, an Adel square dump and 36 volts. Andy and his buddies tried just about everything to get the car to hop higher. One such trial involved a couple of buddies removing the coils of the neighborhood park rocking horse and subsequently having the experiment end in failure. Other experiments included the use of EEMCO pumps without consistent success. The EEMCO pump often blew up, but when they didn't, they worked well. An experimentally discovered "secret combination" inluded the use of front coild from a 1964 Chevrolet Impala station wagon equipped with a big block 409 and air conditioning. In the mid 1970s curious minds led to the discovery of the one-ton truck coils. An experimental car went from hopping 12-14 inches to double the height at about 24 inches by simple changing to the one-ton coil. These experimental victories were important to those who were hopping.

Experimentation and constant riding had its costs. With the street value of an Adel at 25-35 dollars, they were not too expensive to replace. Consequently, people used, burned and replaced the valves without worries about cost. Soon, all the good supply of surplus parts was used up, including the premier valve, the Adel square dump. Palley's moved, and then stopped selling to the public. Andy bought the last three surplus Adel dumps Palley's had available. Gates came onto the Low Rider scene in the early 1970s, and quickly became popular amongst the Low Rider crowd. Andy felt the aircraft set-ups required more craftmanship and methodical thought, therefore, Gates never interested him very much.

At the time cruising for Andy was a 24 hour a day, seven days a week, rain or shine way of life. Cruising started on Whittier and Van Nuys Boulevards and continued at Elysian Park. It was one big party according to Andy, cruising from the beaches to the mountains. Hops were always one-on-one. Hops were battles which started on the street and finished on the street by the individual car owners themselves. Small crowds would form. People gathered 50-100 at a time to see who was hopping.

He went on to form Adex, a company specialized in "Square Dumps" for aircraft hydraulic set ups.

Andy collects 1958 Chevrolet Impala's.
Andy Lodi's Cars
Andy Lodi's 1955 Chevrolet Bel Air 2-dr Hardtop
Andy Lodi's 1958 Chevrolet Impala
Jim Logue's 1954 Ford Convertible - The Fabulous X54

References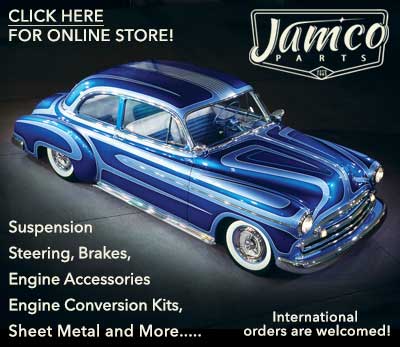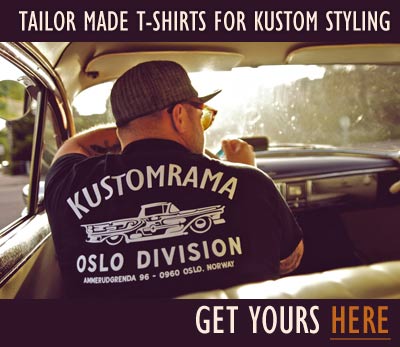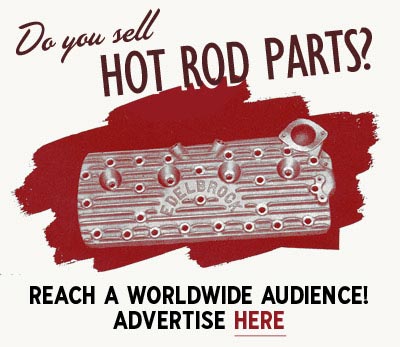 Did You Enjoy This Article?
Kustomrama is an online encyclopedia dedicated to traditional hot rod and custom cars. Our mission is to protect, preserve and share traditional hot rod custom car history from all over the world.
Help Us Make This Article Better
If you have additional information, photos, feedback or corrections about Andy Lodi, please get in touch with Kustomrama at: mail@kustomrama.com.